Want to learn the immersion process of torch-fired enameling? We can help you find a PWF Certified Teacher! All teachers receive intensive training so that you, as a consumer and student, are guaranteed not only a pleasurable experience, but one with quality instruction.
ALABAMA
Decatur
Ann Rosier - annrosier.jeweler@gmail.com
---
ARIZONA
Phoenix
Janet Shalwitz - shalwitz@gmail.com
---
Sonoita
Linda Hanson - www.amstamps.com; linda@amstamps.com
---
Tucson
Judi Dalton - www.artplaylaugh.com; artplaylaugh@me.com
Patricia Ford Ferguson - www.facebook.com/patricia.fordferguson; pfordferguson@gmail.com
Maria Newbold - www.facebook.com/maria.newbold; maria.newbold@gmail.com
---
Green Valley
Linda Kucera - ljkucera@hotmail.com
---
CALIFORNIA
Pine Grove
Carla Fry - rcfry@volcano.net
Nipomo
Sue & Tom Baasch - sbaasch@charter.net
---
FLORIDA
Lithia
Stephanie Lawlor - www.thelibellestudio.com - lawlorsteph@gmail.com
---
Parkland
Deborah Gregg - debthinks@comcast.net
Deborah Gregg earned a BFA in graphic design and illustration from the University of Miami, studied at the Art Students League in New York City and Oxbow School of Art in Saugatuck, Michigan. She began her career as an Art Director and Creative Director for ad agencies in both Michigan and South Florida, receiving National ADDY awards. She is an art educator, as well as a mixed media painter, sculptor and fine jewelry designer. Gregg is the co-founder of 6 Hands Collaborative and an avid supporter of her local arts community, as wells a member of several arts organizations. She is a contributing artist in national publications and her award-winning work appears in many juried, solo and group exhibitions and is in private collections in the U.S. as well.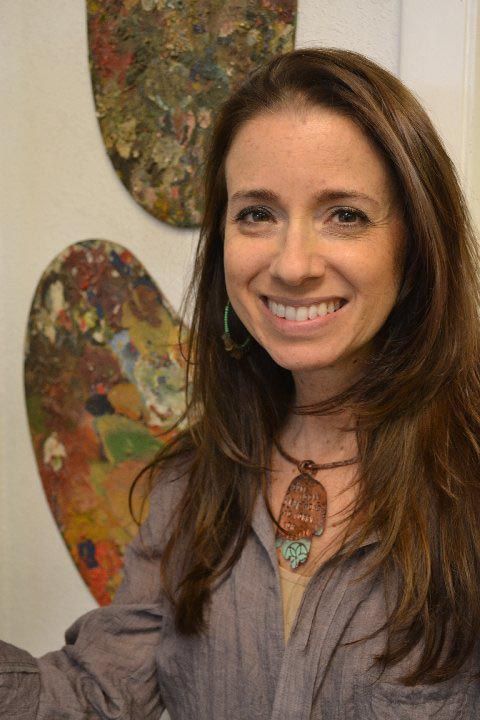 ---
Port St Lucie
Patti Arp - www.dreaminspireddesigns.com - pattiarp@gmail.com
---
Riverview
Alpha Ashby - aashby2609@yahoo.com
---
Saint Augustine
Peggy Ward - www.thebeadchick.com; pegsrugs@yahoo.com
---
Saint Petersburg
Paula Briggs - scallywagjewelry@yahoo.com
Barbara Lewis - www.paintingwithfirestudio.com; pwfstudio@me.com
David Lewis - www.paintingwithfirestudio.com; david@paintingwithfirestudio.com
---
Valrico
Karen Lameier - www.wired-stoned.com
---
GEORGIA
Hiram
Anita Kennerley - www.anitakdesigns.com
---
Warner Robins
Revella Wreden - revella.wreden@gmail.com
---
Watkinsville
Brenda McCoy - shortwired@gmail.com
---
IOWA
---
Council Bluffs
Pamela J. Bates - cornerstonegems2004@yahoo.com
---
ILLINOIS
---
East Dundee
Susan Barzacchini - www.wiredlotus.com - sbarzacchini@aol.com
---
Springfield
Judi Nystrom - judinystrom@hotmail.com
---
INDIANA
St. John
Sue Wade - artisanworkshop@att.net, https://www.facebook.com/pages/The-Artisans-Workshop
Sue Wade of Northwest Indiana has been making unique jewelry for over 16 years. For several years, she managed a local bead shop and taught jewelry-making classes. She has been selling her work at local art fairs for the past ten years.
In 2008, Sue opened her own studio, The Artisan's Workshop, teaching various jewelry techniques with a focus on metalworking. For the past eight years, Sue has been a faculty member of the Bead and Button Show, Milwaukee, WI, the largest commercial bead show in the world. She also teaches metalworking and enameling classes at Imagine Beads, Valparaiso, IN. Sue hosts a monthly "Bead Club" meeting for local jewelry-making enthusiasts to inspire, share, and encourage one another in their passion for all things jewelry-making related.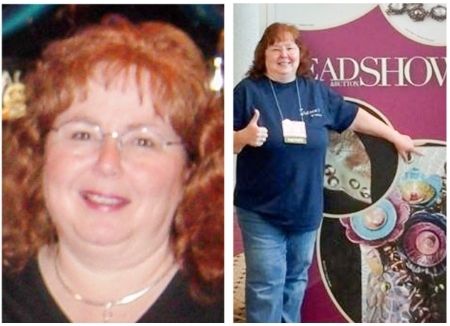 ---
KENTUCKY
Shelbyville
Leslie McCarthy - www.makingendsmeet.com, leslieamccarthy@gmail.com
LOUISIANA
Bush
Carol Myers -
---
MARYLAND
---
Baltimore
Jackie Orsini - jackie@jackieo.net
---
Derwood
Carole Carlson - beadsophisticate.com - beadsophisticate@gmail.com
---
Richland
Charolette Brown - charlottesglassweb@yahoo.com
---
NEVADA
Las Vegas
Amy Bray - wildwalrusstudio@gmail.com, www.wildwalrus.etsy.com, www.thewildwalrus.blogspot.com
Having come from an art background, it was easy to love jewelry making! Amy started stringing beads in 1990. Looking for a greater challenge, she began learning wire working and loved its freedom and creativity. A local business offered lampworking classes, and being an adventurous spirit, Amy soon found herself making and selling a jewelry line using her own wire work and her signature glass beads. Amy looked for a way to express her painting skills and entered the world of hot glass where she created artwork by fusing glass powder and frit to make beautiful artwork and glassware. Amy, who is also certified in metal clay, incorporated this medium and copper pieces in her glass work resulting in a jewelry line featuring painted and fused glass pendants artistically wrapped in metal clay. Amy also casts resin and forms polymer clay in mold she makes. Amy has a reputation as being a generous teacher. You can find her teaching the Painting with Fire immersion process of enameling, along with many of her other interests, at venues in Nevada and Utah, at the Artisan Craft Expo in Las Vegas, and from her own private studio.
---
NEW YORK
Canton
Jessica DeLorme jlpdelorme@yahoo.com
---
NORTH CAROLINA
Greensboro
Laura Guenther - lkguenther@triad.rr.com, https://www.etsy.com/shop/blueantiquities,
In June, 2012, Laura Guenther became the first certified teacher of the Painting with Fire method. Her enameling work has been published in Belle Armoire Jewelry, Jewelry Affaire, Stringing Magazine, and "Mastering Torch Fire Enamel Jewelry: the Next Steps in Painting with Fire," authored by Barbara Lewis. (North Light Books)
Laura is inspired by the past and likes to find the history behind things, weaving it's story into her pieces.
Laura offers private and group workshops in the triad area of North Carolina. Visit her blog and Ornamentea.com to find out more about her workshops and her jewelry.
---
---
Todd
Debora Mauser - deboramauserdesigns.com
Debora has been working with wire and metal for over a decade. For the past several years, she's been complementing the warmth of copper with a punch of enamel color. Texture is a hallmark of her design work. Debora, a nationally-recognized teacher, enjoys sharing her passion for creative jewelry design with her students. She has been teaching for over 8 years at large shows and at schools such as Sawtooth Center in North Carolina and William Holland in Georgia. Her work has been featured in magazines, such as Step-by-Step Wire and Jewelry Making Daily. In 2013, Debora was also a member of the Nunn Design Team. Debora's skill as an instructor shines in "Creative Wire Techniques," offered by Craftsy, a recognized leader in online educational videos. As a Certified Instructor for Painting with Fire, Debora has offered classes at numerous art retreat venues such as Bead Fest Santa Fe, Bead Fest ~ Spring and and Bead Fest ~ August (both offered in Oaks, PA), Tuscon Gem Shows, Wild Acres for Southeast Federation of Metalsmith Society, and Bead Lush in Charlotte North Carolina. Please visit Debora's website for more information about her teaching schedule and to view her wonderfully unique jewelry pieces.
---
SOUTH CAROLINA
Mt. Pleasant
Maria Hutzler - www.pompeyglass.com
Originally from Portsmouth, England. Maria moved to the US in 1994 as a business software developer.
After a few years of travelling and working she settled in Mount Pleasant,SC, had two children and now stays home.
Maria has always found a creative outlet to relax and discovered jewelry making in '98 that lead her to becoming a lampwork artist.
She has been teaching and making glass beads since 2002. Maria also enjoys beadweaving ,wire-working, metalsmithing and now torch-fired enamels.
She loves to incorporate many of these into her jewelry.
Instagram: Pompeyglass
My website: www.pompeyglass.com
Email: maria.hutzler@gmail.com
Phone: 843-991-6568
---
TEXAS
Greenville
Leslie Todd - www.nostoneunstrung.com - lctodd@verizon.net
Bedford
E.J. Brown - mizejbrown@gmail.com
---
PUERTO RICO
Albonita
Johana Nunez-Rivera - www.artincendi.com - nunezjohana@gmail.com
---
CANADA
NEW BRUNSWICK
Lord's Cove
D. Lynne Bowland - Lynne has been a full time glass artist since 1988 and has been making lampwork beads since 1994. Her desire to try something new brought her to torch-fired enameling, an obvious progression in her love of flame and fire! Lynne has a fully equipped jewelry studio as well as a three torch/lampworking set-ups overlooking the Bay of Fundy.